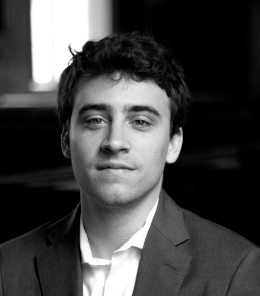 Will Goss is an award-winning American composer, songwriter, pianist, and vocalist endorsed by Nord Keyboards. He is known for writing emotionally charged music with a strong emphasis on memorable melodies. This approach lends itself to a wide range of styles, reflected in his varied output that includes concert music, choral music, video game music, and more.
Will's music has been performed by the College of Charleston Concert Choir, the College of Charleston Contemporary Music Ensemble, the Cane Bay High Choirs, among others. Will holds a B.S. in Computer Science from the University of South Carolina and is currently finishing his B.A. in Music Composition at the College of Charleston.
As an all-around music-lover, this website is not just a place to host Will's portfolio, but is where he posts about contemporary music that he's discovered, along with the occasional harmonic analysis, as well as music of the past that he's only recently discovered for himself. It's also where he chronicles his professional journey through the music business, so hopefully between all that you'll find something useful here!