About the Composer
Bio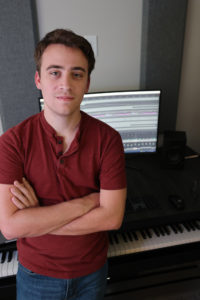 Will Goss is an award-winning American composer for concert halls and video games. His music has been described by critics as "gorgeous" and "masterful." Drawing from his classical training, Will's music is known for blending a wide range of influences ranging from the dark Viking soundtrack of Song of Iron to the orchestral-electronic soundtrack of MetaSpace.
Recently, Will's song cycle "she-wolf" for piano and soprano was a finalist in the NATS 2021 Art Song Competition. His repertoire also includes singer-songwriter albums, symphonic poems, chamber music, and choral music. His music has been performed by the Cane Bay Choirs, the College of Charleston Concert Choir, the College of Charleston Contemporary Music Ensemble, and others.
Will holds a B.S. in Computer Science from the University of South Carolina and a B.A. in Music from the College of Charleston with a double concentration in music composition and piano performance.