The title says it all.
I was curious about how the game was doing and, when I went to check the reviews on Steam, I noticed that I couldn't find the Forged Adventure page. But I did find this: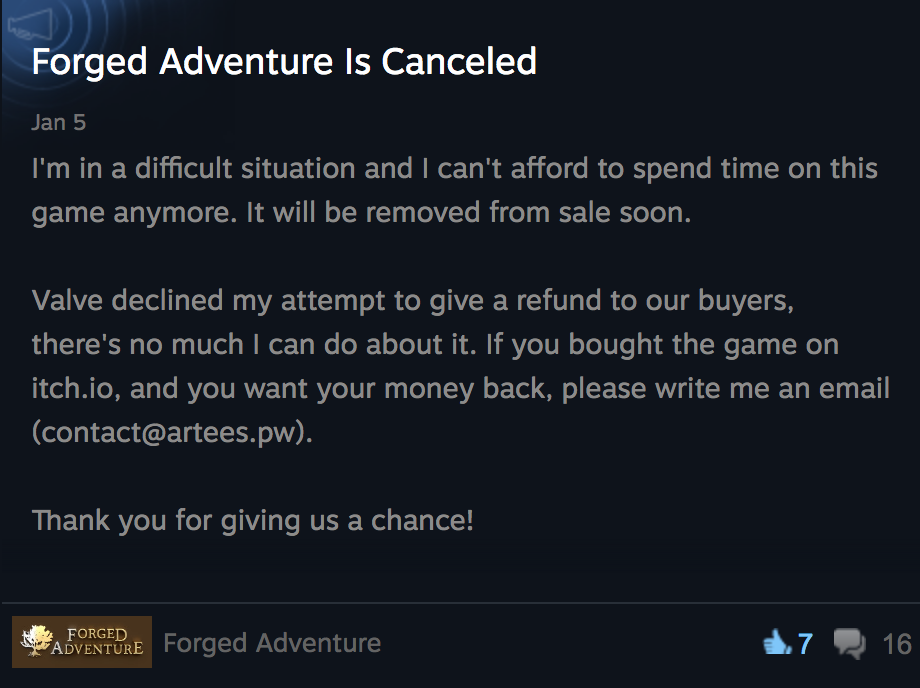 It sucks to put 6 months of work into a game soundtrack only for it to be abruptly cancelled. Unfortunately, it's not too surprising. In the indie game world almost everyone is a hobbyist, working on these projects in our free time simply for the love of it. When life gets in the way, or even when you simply lose motivation, it can be hard to push your game through to completion.
Here's to the next project.